Looking for the in depth MXL V63M Review? Stick till the end and this will be your last google search for this information as I have covered everything you should know about the MXL V63M Microphone.
Many microphones are best for beginners, but they are limited in stocks. MXL V63M microphone is of that kind microphone which has got some of the best response yet it is not available in the stock for most of the time.
In this post, I have shared the MXL V63M Review in which you well know the specs, features, pros, cons, etc., of the MXL V63M microphone. I have also shared the best alternative microphone for MXL V63M as well.
MXL V63M Microphone Review
MXL V63M is the condenser microphone with a large diaphragm. It is one of the best-recommended microphones for those who want to start with the studio and vocals.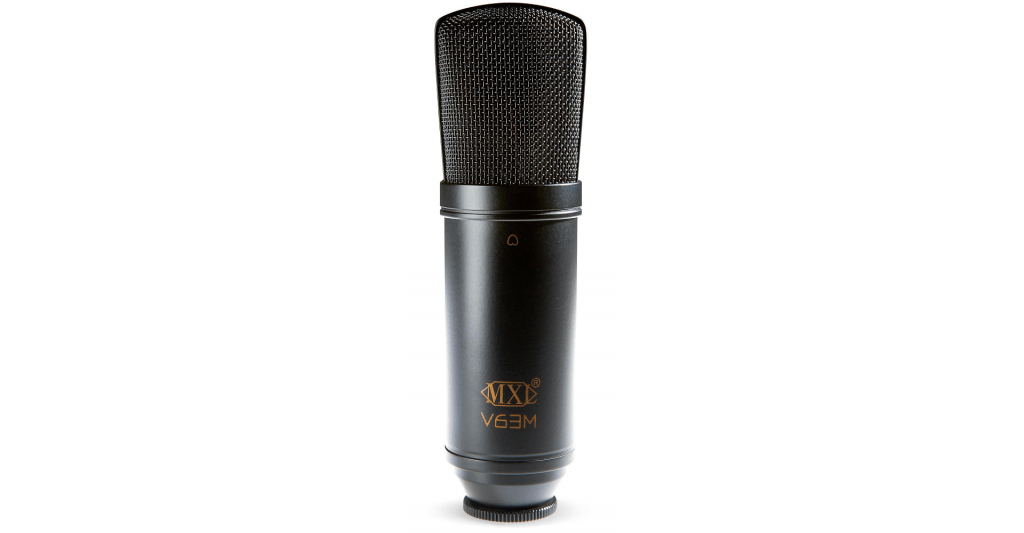 You might have heard of this mic if you are a part of a group or a community that talks about microphones or studio accessories.
MXL V63M is a large-diaphragm condenser microphone. The Large-diaphragm of the microphone makes it highly sensitive and produces detailed recording sound as well.
This microphone is popular because of its astonishing clarity and ultra-detailed presence. It has got a fully balanced transformerless output as well that boosts up the sound in a much better way.
It produces the sound ideal for podcasts, interviews, gaming, live streaming, etc.
MXL V63M Microphone Performance
The sound of the microphone is much better than what you could have expected from the budget condenser microphone. The balanced output makes it available for many options and makes it versatile in nature.
It does have a unidirectional that is cardioid polar pattern that captures the sound only from the front side of the microphone. It makes it easier to reduce the noise. Thus, the mic has very low noise.
As the microphone is highly sensitive, it is recommended to have a studio-like environment for you while recording.
V63M microphone does have a frequency response of 30Hz to 20KHz, which is perfect for everything. It does have a max SPL of 130dB, which is impressive as you can also record the high-pressure instrumentals without any issue.
You will require a 48V phantom power supply to use this microphone.
The output sound does have transparency and warmth in the sound, which is perfect for vocals as well.
MXL V63M Microphone Features
MXL V63M is one of the ideal microphones that can be used by beginners or those who have some experience in the music industry for some time. It is quite easy to use and does have all the necessary features. Here are some of the core things that this mic has to give you.
DESIGN: The microphone design looks super attractive and modern as well. It has got perfect material used to make it more durable and attractive in looks as well. It is durable and has quite good material used as well.
BUDGET FRIENDLY: The microphone is made as to the best deal for beginners. It won't make a hole in your wallet to spend on the quality microphone. If you are tight on budget, then V63M is an ideal choice for you.
SOUND DETAIL: The mic has got warm sound and perfect sensitivity as well. Although it is a bit more sensitive, it is recommended you have a quiet room or studio setup.
BALANCED OUTPUT: It has got balanced, transformerless output, which makes it quite low noise and balances out in various conditions as well. That's why this microphone is a bit more versatile in nature.
MXL V63M Microphone Technical Specifications
Here are all the technical specs that you should know about the V63M microphone.
| | |
| --- | --- |
| Type | Condenser Studio Microphone |
| Diaphragm | 6-micron gold-sputtered thick diaphragm |
| Frequency Response | 30Hz – 20KHz |
| Polar Pattern | Cardioid (Unidirectional) |
| Sensitivity | 15 mV/Pa |
| Impedance | 200 ohms |
| Output | Transformer-balanced |
| Equivalent Noise | 20dB |
| Sound to Noise Ratio | 74dB |
| Max SPL | 130dB |
| Power Requirements | Phantom Power 48V |
| Weight | 470 grams |
| Color | Black |
| Price | Check Price on Amazon |
Frequency Curve and Polar Pattern of MXL V63M
This is the frequency response curve of the V63M microphone.
I will attach the polar pattern curve really soon.
Things You Get in the Box With the MXL V63M Microphone
It is important to know what you are going to get with the microphone in the box. You might need to get some additional stuff like a pop filter, stand, etc., if that is not present in the box.
Here are the things that you will get with the MXL V63M microphone in the box.
The microphone itself
Shock Mount
Pouch
You will need to get a pop filter and microphone stand by yourself if you need them to make the quality of the microphone even better.
Pros and Cons of V63M Microphone
Every product does have some of the best things in it and some of the cons as well. Here are some of the pros and cons that I have found in this microphone after too much observation and research.
Alternative Microphone for MXL V63M Mic
I have seen that this microphone is not available on Amazon or another website oftentimes. It is currently not available on Amazon as well.
If you want the best alternative to the V63M microphone, then I will suggest you look for an MXL V67G microphone. I have also written a review article as well, which you can read here – MXL V67G Microphone Review.
If you don't want to move and want the same microphone, then you can get it from GuitarCenter.com as well. Get MXL V63M Mic from GuitarCenter (not an affiliate link)
MXL V63M Review – Frequently Asked Questions
Is MXL V63M Microphone Good for Beginners?
Yes, it is one of the best microphone for beginners. It is perfect choice for people who want to start out into vocals, streaming, podcasting, etc.
Does MXL V63M Mic Requires Phantom Power Supply?
Yes. You will need the phantom power supply of 48 volts in order to use this microphone.
What else do you need with MXL V63M Microphone?
If you want you can get additional Pop Filter to make your sound less noisy. Make sure you are in the quite environment as the microphone is very sensitive.
Conclusion: Should You Buy MXL V63M?
If the microphone is available, then you should definitely go for this microphone. It is one of the best microphones for beginners who want to record vocals or want to stream live.
If the microphone is not available to buy, then you should check out the best alternative, which is the MXL V67G microphone.
Have you ever tried any other microphone before? I would like to know your experience with it. If you want me to review any other product, do let me know in the comments below.
MXL V67G Review
Top 5 Best Microphones For Voiceovers in 2021
Top 7 Best USB Microphones Under $100
Heil PL2T vs Rode PSA1: Which is the best boom arm?
Blue Compass vs Rode PSA1: Which Is The Best Boom Arm?