To make your voice out loud and to make it public, it is essential to have a perfect microphone, isn't it?
The microphone is the tool that is going to capture your voice and help you make it out in the public. It seems like the most important tool.
Then, you should not compromise anything at all. Find the perfect mic for your setup or studio. The one which suits your environment needs and as well as the budget too.
There are plenty of microphones out there in the market. Every company is going to say that, their microphone is best. You are the one who is going to pick one. You must be aware of everything before making your choice.
In this guide, I will get you through everything. You will know some types of microphones, which one to pick, best one's list. In the end, you will also get a buyer's guide. That will tell you the things you should know in any microphone.
I have made things simple for you. Go through this article and you will know everything you should know.
In the last article, I brought you a perfect list of best large-diaphragm condenser microphones. Moving forward, I have seen people looking for microphones for singing or recording vocals. Yes, I have already covered that in my old post "Best Condenser Microphone for vocals".
That article was targeted only for condenser microphones. I had created that one first because most of the people prefer condenser microphones over others. Yes, condenser microphones are best for vocals.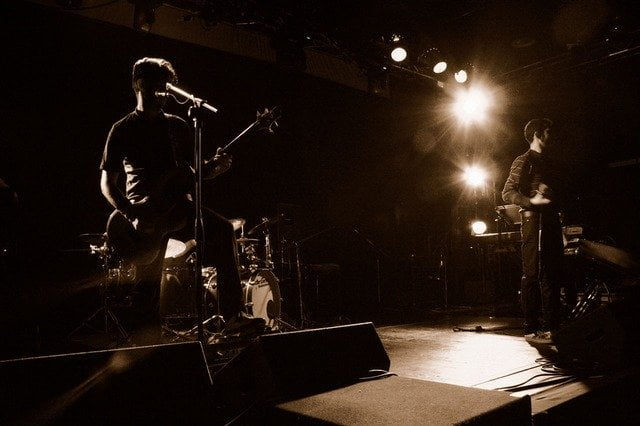 I have missed some of the other microphones which are really great for vocals in that post. So, here I am adding up all the best microphones for singing or recording the vocals. This will include dynamic and ribbon mics as well.
Make sure you are going to pick the perfect microphone. Considering some of these things.
Purpose (Vocals, instrumentals, etc)
Your environment (Studio, stage, etc)
Budget (There are many mics in almost every budget)
Polar Pattern (Extra features) [P.S: Don't worry about this much!]
Features (XLR, Diaphragms, Etc)
Brand
Service
Reviews (I am helping you with this 🙂 )
I have researched and reviewed the best microphones for singing. Did research on various popular websites and with some experts too. With all those, I am bringing you the list you will need to choose from.
Go through the list. Check out some of them. See which matches all of your needs and go for it.
Mic which you will pick is going to be useful for you for almost a few years. Make your choice without being in a hurry. The mic is the most important tool in your recordings.
Before moving to the list, it is important to know the types of microphones available in the market. Also, know the best for singing and recording.
Types of Microphone
There are various types of microphones available in the market. All of them are based on a different architecture.
Every microphone performs differently in every other type of environment. They perform based on the sensitivity, built quality and mechanism.
Let us see some of the types of microphones in detail.
Condenser Microphone
A condenser microphone is the most sensitive type of mics. You can say that condenser microphones are the best types of microphones for recording anything or for singing.
One of the most important things that should have in any microphone is Noise Cancellation. Condenser Mics are the best at Noise Cancellation.
That is why they are best for any studio work. They are perfect at removing unwanted noise you don't want in your voice.
While singing, even if you are the one who screams a lot, then this mic will handle everything for you. Condenser Microphones will produce a detailed voice.
There are also two more types in Condenser Microphone. That is based on the diaphragm used in it.
Large Diaphragm Condenser Microphone
The microphone which has a diaphragm of length 1-inch that is around 25.4 mm is called the Large-Diaphragm Microphones. The size may vary a little bit based on the manufacturing and design of the mic. I have already posted the whole article on the best large-diaphragm condenser microphones.
Small Diaphragm Condenser Microphone
The microphone has a diaphragm length of almost half as a large one. That is the mic with a diaphragm length of half inches or 12.7mm is called the Small Diaphragm Condenser Microphone.
Dynamic Microphone
Dynamic Microphones are like small loudspeakers. They work in a reverse way as condensers. Dynamic mics turn sound waves inwards into electricity. They are popular for singing on the stage. Though, if you are considering performance on stage instead of the studio, then you should be looking at the dynamic microphone.
Unlike Condenser Mic they don't need any external power supply. They are much durable and affordable.
USB Microphone
USB Microphones are the best for those who are not into much technical stuff. It is a plug and plays a microphone that does not require phantom power like a condenser microphone.
If you are looking for a semi-pro way to record your singing at home, then you should look for a USB Microphone. This lacks only live sound, unlike condenser mic. If you are just starting out and don't want to invest much in professional gear then you can choose USB Mic.
There are also some other types such as ribbon microphone, tube microphone, etc. But those are not the primary microphone used nowadays. We will discuss everything about them in another article.
Now let's move to the main purpose of this article. You have got a bit about what to do now. The actual list of the best mics.
Best Microphones For Vocals, Singing Or Recording
If you have done some research, you must have heard this name many times. This is a quite popular microphone. This microphone is manufactured by the Blue Design company. BLUE is a US company established in the year 1995. They have created some of the best USB Microphones.
Blue Yeti is one of the best products manufactured by BLUE. They have made this mic with keeping the need of every beginner in mind.
Yeti is the USB Microphone. You can say that Yeti is the #1 USB Microphone. This mic has got the most reviews and praises by customers.
This is the ultimate professional USB Microphone at a really great pricing point. They have provided the tri-capsule array which helps to record in almost any situation.
Blue has Multiple polar patterns that are cardioid, bidirectional, omnidirectional and stereo. Which is the mind-blowing thing to expect at this! You will not get this many options at this pricing in Condenser Microphone.
The built quality of this mic is pretty amazing and the design is also an eye-catchy.
The power consumption of this microphone is 5V. This mic has three polar patterns. The maximum Sound Pressure Level of this mic is 120dB. The frequency response is 15 Hz to 22kHz. This mic is normal at noise cancellation. It works perfectly for quite a room.
Blue Yeti is the perfect mic for vocals, podcasting, instrumentals, gaming, interviews, calls and more. Another best thing as this is the USB Microphone, this mic will not require any phantom power supply like a condenser. You just have to plug it into your mac or pc and start tuning in.
If you are a beginner just starting out. If you don't want to get too much technical and want a mic for a beginner then you should think about Blue Yeti. This is a perfect USB Microphone for you.
Shure is an old player in this game. They are into microphone stuff since the year 1925. Since then they have been producing quality mics to inspire people to sing and perform.
Shure is one of the most trusted brands in the music industry.
Shure SM58 is the well made dynamic microphone for singing and speaking also. This is the #1 Dynamic Microphone if you are about to pick a dynamic one. SM 58 is the most popular dynamic mic.
The pricing of this mic is also very affordable. As I said above, dynamic mics are affordable at all.
SM58 is the unidirectional cardioid dynamic vocal microphone. This pattern minimized the unwanted sound from the other side.
The built quality of this microphone is impressive. You will see so many experiments with these mics under the vehicle or like a hammer. Even after experiments, this works absolutely fine. This the most powerful mic in terms of built quality with a classy dynamic look.
This mic has just a unidirectional cardioid dynamic polar pattern. The maximum sound pressure level is 94dB. The frequency response of this mic is 50Hz to 15kHz. Unlike Blue Yeti, this requires a power supply.
The sound quality of this mic is warm and is perfect for noisy places as well. This mic is perfect for both indoor and outdoor too.
If you are willing to have a dynamic microphone for on stage as well home recordings then you should look at Shure SM58.
Rode is also a very popular brand in the microphone industry. They have been in this for a long time consistently producing new good quality studio equipment. The quality of their products is also really good. They are known for a wide range of products.
You will get a wide range of options in Rode microphones.
Rode NT1-A is the large-diaphragm condenser microphone that gives good quality sound at a reasonable price. The voice quality of this mic is pretty amazing for the studio.
You can use the shock mount and filter to reduce the external noise in your sound. If you are very close to the mic, then it will give you boosted voices as the low and mid of this mic is a little bit boosted. That will make your sound sharper.
Rode NT1-A is an XLR condenser microphone that requires phantom power of 24volts to 48volts. The frequency response of this mic is 20Hz to 20khz. This mic has a cardioid polar pattern with a maximum sound pressure level of 137dB.
The built quality of this microphone is decent with all-metal construction and classical look.
NT1-A sounds good on instrumentals and acoustics too. This mic produced the natural sound and reduces the noise to a greater extent.
This microphone is not recommended for those who do not have any experience of mics. If you have already tried some mics and want to upgrade to the next level, then you should look at this. You need to have some prior knowledge to be comfortable with this mic.
If you are looking for the perfect microphone with overall everything good then you can have a look at Rode NT1-A. This will help you in multiple purposes.
Warm Audio is founded by Bryce Young in the year 2011. The main motive to start Warm Audio is to produce high-end recording products that are affordable to everyone. They always try to put premium features in their mics.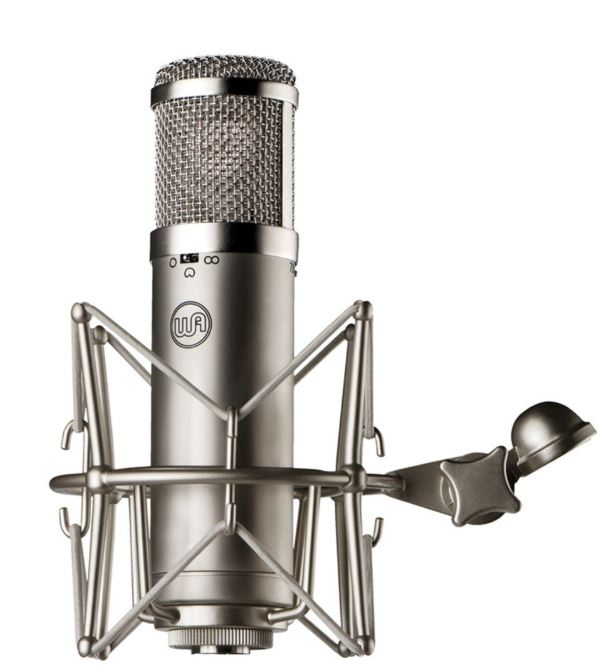 Warm Audio WA-47 is the classical looking vintage k47 capsule mic. This is the large-diaphragm tube condenser microphone.
This microphone gives an extremely clear and pleasant voice in your recordings. This mic has a vacuum tube that brings the natural voice in the sound.
One of the mind-blowing things about this mic number of polar patterns. This mic has 9 Polar Patterns. Yeah, 9 it is. You can think about how many options you are getting.
WA-47 has self-noise of 11dBA. Maximum Sound Pressure Level of 140dB with a frequency range of 20Hz to 20kHz.
From stage to studio, WA-47 will cover you everywhere. This mic performs perfectly at instrumentals, pianos, and almost everything.
This microphone falls under premium ones. If you have a budget then you can go with this to have iconic sound quality.
If you don't have much budget then you should look for other ones. You got plenty of options.
Audio Technica is an established company since 1962, trying to provide problem-solving audio equipment. They have made various variants. You will find so many choices depending upon your desired features.
Audio Technica provides great features with low range to mid-range prices. Audio Technica AT 2035 is a cardioid condenser microphone. This microphone is basically made for studio applications and as well live performances.
Cardioid Polar Pattern of this microphone reduces the noise at a greater extent. AT 2035 provides a crispy natural and sharp voice. This microphone has a large diaphragm.
AT 2035 is one of the popular cardioid pattern microphones. Many people who are new into the studio and want to jump into technical things, tend to choose AT 2035.
This is one of the most recommended microphones for the newbies' in-studio industry.
This is known as one of the most versatile mics, as it helps you deal with almost any type of use you want. The voice it produces is very detailed and low noise.
AT 2035 Mic is XLR Microphone which requires +48 Volts of Phantom Power. The frequency response of this mic is 20Hz to 20kHz. The maximum sound pressure of this microphone is 148dBA.
If you are looking for the all-rounder microphone at a low cost then AT 2035 is the one you should give your time to think about.
If you don't want to get into a USB or dynamic microphone, you can think for this one at low to mid-range. You will get to know some of the technicalities of condenser mic by using this one.
Apogee is another brand which is producing award-winning microphones since 1985. Apogee has produced many of the award-winning microphones which are preferred by artists for oscar.
Apogee is another USB Microphone option for you if you are looking for another USB Microphone. Apogee has a decent unique look and built quality is also all-metal construction. This mic is really tiny and pretty in look. It weighs less than half a pound.
This is a studio-quality USB Microphone. The main attraction inside this mic is Cardioid Condenser Mic Capsule and built-in Mic PreAmp. This will not let you feel less than any condenser microphone.
The sound quality of this microphone is natural and pristine. It will easily remove all the self-noise as it has a professional cardioid capsule. You can also use Apogee Mic Plus on your instrumentals and acoustics.
This mic has got the pristine sound quality up to 96kHz. Apogee Mic Plus has got 46dB of mic amp high.
The technicalities of this microphone are very simple. All you have to do is plug and play.
This is the core feature of the USB Microphones.
The look and the prettiness of this microphone is something which grabs the attention of all the eyeballs around.
If you are not impressed by Blue Yeti and you want to try another USB Microphone, then you should look at Apogee Mic Plus. You are getting cool features that are good price range and no technicalities.
Neumann is a great audio company producing high range premium microphones since 1949. They have produced many high-quality premium microphones. Neumann has a long history with this business.
This microphone falls under premium microphones. Neumann U87 Ai is an enriching microphone with a premium look, sound quality, and experience. Neumann U87 Ai is the most recommended mic by popular artists. If anyone has to pick a premium microphone with all features, most of the people will recommend you U87 Ai.
U87 Ai has got a premium classical look and iconic unique design. This mic has got all-metal construction.
The output of this mic will give you natural, smooth, and almost no noise sound. This microphone has less than 7dB of self-noise, which is a really great deal.
There are three polar patterns available in these microphones, which are switchable as Omni Polar, Cardioid, and Figure 8. This is a must in the premium microphone at least.
You will also get and switchable low cut and pads in this microphone. This will help you balance the frequency response of the sound. This mic can handle high pressure sounds without any efforts.
This mic is perfect for singing and recording vocals in a premium category. If you are thinking to do it professionally then this one fits.
If you are stuck with a budget mic then, this might not be the best choice for you as this is the premium range professional microphone.
If you are not concerned about cost and all you want is quality, look, and best features, then you must think about Neumann U87 Ai. Else, I've got you covered with more microphones coming next.
This microphone is all about the premium quality look, sound quality and price as well.
AKG is another well-known brand for headphones and microphones in the market. AKG is established in the year 1947. They have been focused to create multiple affordable and high-quality audio equipment.
AKG C214 is the game changer microphone by AKG. This is one of the most talked-about the microphone. You will see a discussion about this microphone in almost every microphone related thread.
C214 is a professional large-diaphragm condenser microphone built for vocals and singing. This is a cost-effective alternative to C414 Microphone.
This mic has got the integrated suspension to reduce mechanical noise. This mic has a switchable bass cut-filter that allows you to record sound without proximity effect.
C214 has got well praise from users for its quality. This mic delivers a perfectly natural, versatile experience. This works amazing for instrumentals and acoustics as well.
This microphone has a cardioid polar pattern with a 1-inch diaphragm length. C214 has a frequency response of 20Hz to 20kHz and a maximum sound pressure level of 136dB.
C214 is an XLR Microphone which means you will need a phantom power supply of +12V to +52V.
This is the mid-range all-rounder microphone with versatile and natural sound quality. If you have a good mid-range budget and looking for an all-rounder microphone then you must take a look at AKG C214.
If you were looking for another dynamic microphone suggestion then here it is. Sennheiser is a very popular microphone company, especially for dynamic microphones.
They have targeted stage level performance mics in their products.
MD421 II is a dynamic microphone that is designed in order to handle loud sounds. They haven't listed the maximum sound pressure of this mic, as it is found that it's 160dB. This much SPL is almost hard to find in this price range and current options.
This microphone can easily handle the screams and loud voices without any effect. If you are the one who is thinking to record raps or high pitch vocals, this mic can handle it for you.
MD421 II has a cardioid polar pattern, which can capture and sound source. This mic has a frequency response of 30Hz to 17kHz. One of the iconic features of this mic is the five-position bass roll-off switch to control the bass.
This microphone is marketed as the drum mic. This works really perfect on instrumentals.
The built quality of MD421 II is super amazing. This is a dynamic mic, which is already strong enough. This mic has got cool looking metal construction. This mic will give you a premium feel to use.
If you are going to record vocals with a high pitch or rap then you will help you with good voice quality. This will not affect its sound.
MD421 II does not require the power supply as it is a dynamic microphone. If having a power phantom is your issue in condenser microphone then you can look at MD421 II.
If you have to choose a versatile dynamic microphone then you should give a look at MD421 II.
sE Electronics sE4400a is the award-winning microphone. This has made the paths to enter sE Electronics to one of the trusted brands for microphones.
sE Electronics focuses more on manufacturing high-quality condenser microphones for vocals, voiceovers, and instrumentals. You will varieties of mics in this brand.
I will suggest you check out sE Electronics sE2200a Microphone also if you are a bit tight on the budget but don't want to compromise the quality.
If I have to describe this mic in one line then I can say, "This Mic Is Perfect All-Rounder"
The reason why this is last on this list is to because of the price. Yeah, it is another premium microphone with features. You have got a little brother of this mic too that is sE2200a.
The manufacturing of this microphone is built like a professional needs, but the pricing has been set within reach of the serious home studio owner.
There are two capsules in this microphone, that is why this is the upgraded version of sE2200a. Logically you can say, 2200 * 2 = 4400
The look of this microphone is overall black as you can see in the above image. This is all metal-constructed mic and rubberized grip below. This gives you a premium feel in your hands. The weight of the mic is pretty low that is 280 grams.
There is a switchable option to control pads from -10dB to -20dB. Switchable high pass filter to control the roll-off.
One of the best things you will get in this sE4400a is four polar patterns. That is omnidirectional, cardioid, hyper-cardioid and figure 8.
sE4400a has a frequency response of 20Hz to 20kHz. The sensitivity of about -32dB. This mic has got a Maximum Sound Pressure of 122dB to 142dB. The self-noise is 16dB which does a pretty good job of Noise Cancellation.
This microphone is also an XLR Microphone which requires 48 Volts of Phantom Power (Which is a bit surprising for me).
With so many options to control your sound, you will get the perfect sound for your vocals, instrumentals or anything.
This microphone has versatility with two pad options as well as two high pass filter options. This is one of the best mics with all-rounder performance.
Ths only issue you might get with this is, sometimes this mic gives sibilant (High pitch and amplitude sound). That too happens rarely. Else, this one is perfect.
If you are looking for the all-rounder microphone then sE4400a is the one which you should pay attention to.
---
Now as we have done with the list of all microphones. I will cover some of the categories viz picks from this for you. As I have already distinguished with types like USB and a dynamic microphone.
Best Picks
As I stated at the start of this article that you need to focus on finding the perfect microphone for your needs. You will have to keep in mind some of the factors that matter most to you. Some features that are essential for you.
Still, I am going to give you a short pick for you if you need any.
Here it is…
If you are looking for a microphone with no technicalities and sort of thing. If you are a beginner who just wants to start recording your vocals without worrying about mic at all then…
I would love to recommend you that you should pick any of the two USB Microphones I have mentioned above. That is Blue Yeti Microphone or Apogee Plus Mic.
If you are just starting out and want to get into little mechanical and professional stuff then you can go with any of the above mentioned Condenser Microphone. All of the above mentioned are perfect condenser microphone with great voice quality for singing and recording vocals.
There are multiple options available in the condenser microphone. You have to pick one based on your price range. There are some premium price range microphones which are for the premium startup of you singing or studio.
If you are just starting out then you got covered with low and mid-range microphones.
That's it! Condenser microphones are perfect for studio singing and recording vocals . All you have to consider your pricing range.
If you have the one who is going to sing on the stage or in the crowd, then you need a dynamic microphone. Dynamic microphones are built for stage performance.
You can use dynamic microphones in your studio as well. But, if your main focus is to perform live on the stage or in-crowd then you must go with a dynamic microphone.
I have mentioned two dynamic microphones on the list which both ar perfect.
Choose one of them and rock on the stage with your killer voice.
I hope now you must have to get cleared that which mic to use for what.
Still, if you are confused or want anything to ask then please do let me know in the comment section below. I would love to reply back and help you.
Also check: 5 Best Vocal Microphones Under $500
Buyer's Guide
If you want a list of things to check before purchasing a microphone then, here is the buyer's guide for you.
This is the list of the things you should know about when looking for any microphone. I have cleared some of the basic concepts in this which are essential for you to know.
Types Of Microphone
You already know this. I have just pointed this at the very beginning of this article. Also, you must have got cleared which type of microphone for particular use in the best picks section.
You have to choose one based on for what purpose you are going to use it.
Each type of microphone has got its own individual characteristics.
Types Of Diaphragm
The diaphragm is a thin membrane that creates movement inside the microphone based on external sound pressure. That moment with backplates creates the signals and produces the voice.
Some change happens in the microphone based on the type of diaphragm used. There are various kinds of diaphragms used such as the large diaphragm, small diaphragm, etc.
Large-diaphragm produces a bit loud and booster voice in the microphone.
While a small-diaphragm microphone produces fast and crispier sound. As it is lighter in weight and faster at the moment.
You have to pick on based on the output you want, peaceful or rocking.
Frequency Response
Frequency Response of the microphone is an index that tells you the range of sound waves that the diaphragm inside the microphone is capable of picking up.
The lowest audible frequency by a human is 20Hz. Normally this can range from 17Hz to up to 20kHz or more.
This is the amount of sound frequency you can listen to. Higher the sound, the higher is the frequency response.
Polar Patterns
There are basically three main polar patterns available on the microphone. You might see some extra patterns in some of the microphones. They are made for different purposes based on different settings.
The three main polar patterns are Cardioid Polar Pattern, Omnidirectional Polar Pattern, and figure-8. You will find many multi patterns too. But these three are the main patterns you will find often in the microphone.
This pattern picks up sound only from the front side of the microphone. This is best for single person usage. This is very helpful as is cancels the noise from all other sides of the mic.
Omnidirectional Polar Pattern
This pattern picks up sound from all around the microphone. This has a sphere polar pattern.
This pattern picks up sound from the front and backside of the microphone. It reduces the sound from the sides of the microphone. If you are thinking to record dual then this pattern is most useful.
Sound Pressure Level
Every microphone has some maximum sound pressure level. There is nothing technical in this number. You can easily know it by reading this itself.
Sound Pressure Level is the amount of the pressure a microphone can handle. If you are one who speaks more loudly or records a rap, then you should be looking for a higher sound pressure level.
Sound Pressure Level (SPL) is calculated in the decibels (dB). The average SPL is around Sound Pressure Level is around 130dB to 140dB.
The more the sound pressure level is the more loud voice it can handle.
Pop Filter
Always check whether you are getting Pop Filter with a microphone or not. You can buy a pop filter on your own also.
It is highly recommended to use a pop filter with a mic. It will help you filter out your sound and give you a clear smooth sound.
Your Budget
Whatever your budget is, you will find the perfect microphone for your needs.
It's about the premium quality of the mic that hypes the microphone price and some features.
You will get the best microphone for your use at $99, $999 or at $9999 also.
It is based on your budget which way to go. Choose it wisely.
FAQ
Are condenser microphones good for singing?
As stated in this article, every type of microphone has a different mechanism. Condenser Microphone is best for studio type quite environment. Yes, Condenser Microphones are best for singing or recording vocals.
Is Blue Yeti microphone good for singing?
Blue Yeti is a USB Microphone. It can get your basic work done. It is not a perfect microphone for singing itself. But you can record vocals and podcasts, etc if you are a beginner. 
What type of microphone is best for singing?
For the studio or room recording, Condenser Microphone is the best. If you are thinking about live performance then Dynamic microphones are best. That is Condenser for studio and Dynamic for Stage. 
Wrapping Up
I hope you have got everything covered until now. You know what to look for in a microphone.
Choose the best microphone for singing and do rock with your voice.
As you are reading this till now, thank you so much!
I would love to know your experience and also hear your singing.
If you have anything to say, just ping me in the comment section. I would love to reply to each and every one of you.
I will see you soon in the upcoming best article for you. Suggest me if you have any recommendations for me related to the microphone.
It can be anything, you name it and I am going to help you solve your problem by writing content for you.
Thank you so much again! Have a great pick!